Products
Reagents
Sequencing Reagents
AVITI sequencing kits feature cycle options to run any application you need, from 2 x 75 to 2 x 300 and beyond with LoopSeq long reads. Harnessing the power of ultra-stable avidites and the speed of Cloudbreak™ chemistry, the reagents deliver Avidity Sequencing packaged for minimum waste and easy disposal with thoughtful ease-of-use features. Choose from a versatile mix of flow cells to scale sample batching, extend read length, or run targeted panels.
Whether you follow the Adept Workflow or Elevate Workflow—or prefer LoopSeq for AVITI—any sequencing kit combines industry-leading data quality, low run costs, and fast run times to optimize your outcomes.
AVITI FIT expands the versatility and functionality of the AVITI System with a suite of lower throughputs, longer read lengths, and individually addressable lanes--all at an even lower cost.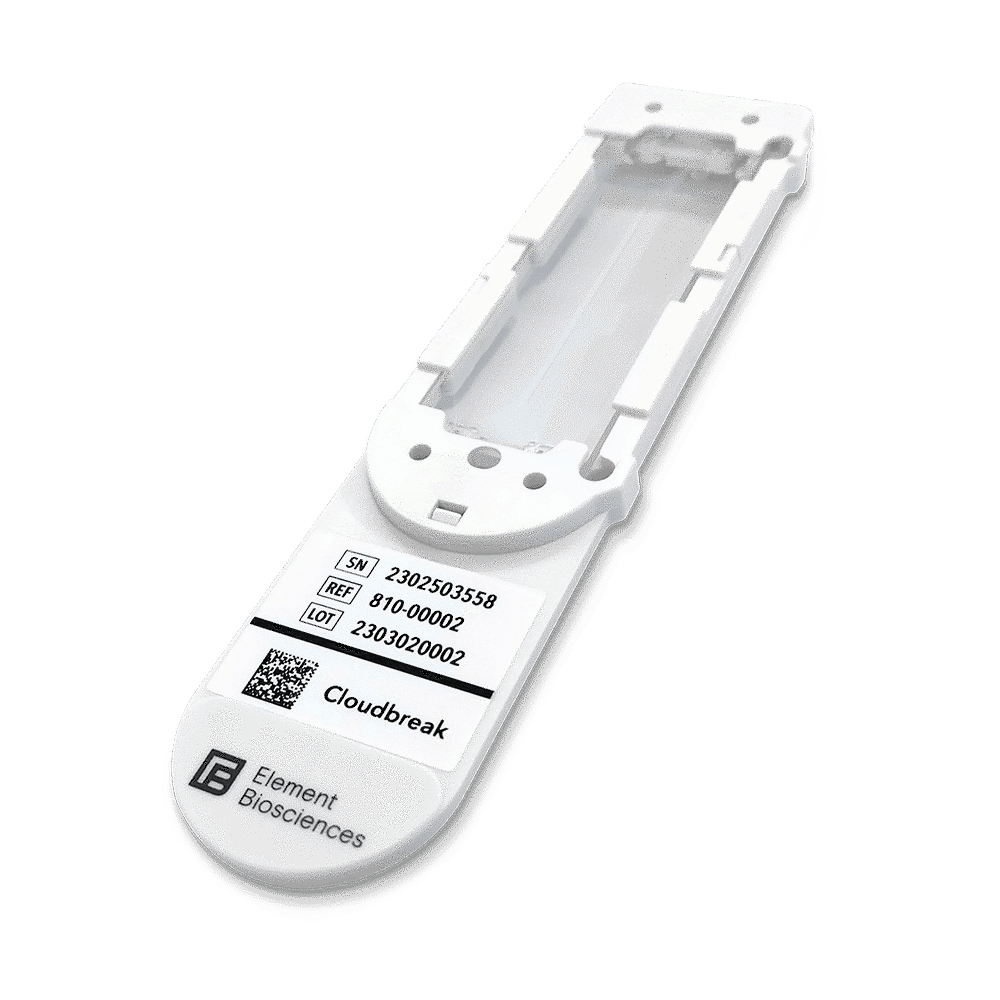 Included in Each Kit
Flow cell encased in a plastic cartridge for safe handling
Cartridge that conveniently packages sequencing reagents
Buffer bottle that supplements the cartridge with a large buffer volume
Adept primer set that provides primers compatible with the Adept Workflow
Library loading buffer to dilute libraries to the target loading concentration
The capacity of each sequencing kit is expressed on the label as a read length and includes overage for indexing and unique molecular identifiers (UMIs). Thus, a 2 x 150 kit sequences up to 334 cycles, a 2 x 75 kit sequences up to 184 cycles and a 2x300 kit sequences up to 634 cycles. Standalone sets of custom buffers enable the use of custom primers with Adept libraries.
Pricing & Catalog Numbers
Swipe left in the table to show more columns.
| Product | Price/Each | Catalog # | Reads (million) | Gb at Max Read Length |
| --- | --- | --- | --- | --- |
| AVITI 2x150 Sequencing Kit Cloudbreak High | $1680 | 860-00003 | 1,000 | 300 |
| AVITI 2x150 Sequencing Kit Cloudbreak Medium | $1080 | 860-00006 | 500 | 150 |
| AVITI 2x150 Sequencing Kit Cloudbreak Low | $880 | 860-00005 | 250 | 75 |
| AVITI 2x75 Sequencing Kit Cloudbreak High | $1080 | 860-00004 | 1,000 | 150 |
| AVITI 2x75 Sequencing Kit Cloudbreak Medium | $880 | 860-00007 | 500 | 75 |
| AVITI 2x300 Sequencing Kit Cloudbreak High | $2440 | 860-00008 | 300 | 180 |
| AVITI 2x300 Sequencing Kit Cloudbreak Medium | $1680 | 860-00009 | 100 | 60 |
| AVITI 2x150 Sequencing Kit High | $1680 | 860-00001 | 1,000 | 300 |
| AVITI 2x75 Sequencing Kit High | $1080 | 860-00002 | 1,000 | 150 |
| Adept Custom Primer Set Cloudbreak | $80 | 820-00009 | N/A | N/A |
| Adept Custom Oligonucleotide Buffer Set | $80 | 820-00008 | N/A | N/A |