Products
Elembio Cloud
Elembio™ Cloud
Elembio Cloud is your online platform for monitoring runs, visualizing data, and managing instruments and team members. Functioning as a direct extension of your Element AVITI™ System, Elembio Cloud enables you to easily see run performance and progress with continuous, real-time updates and access a richer set of metrics than the touchscreen instrument interface.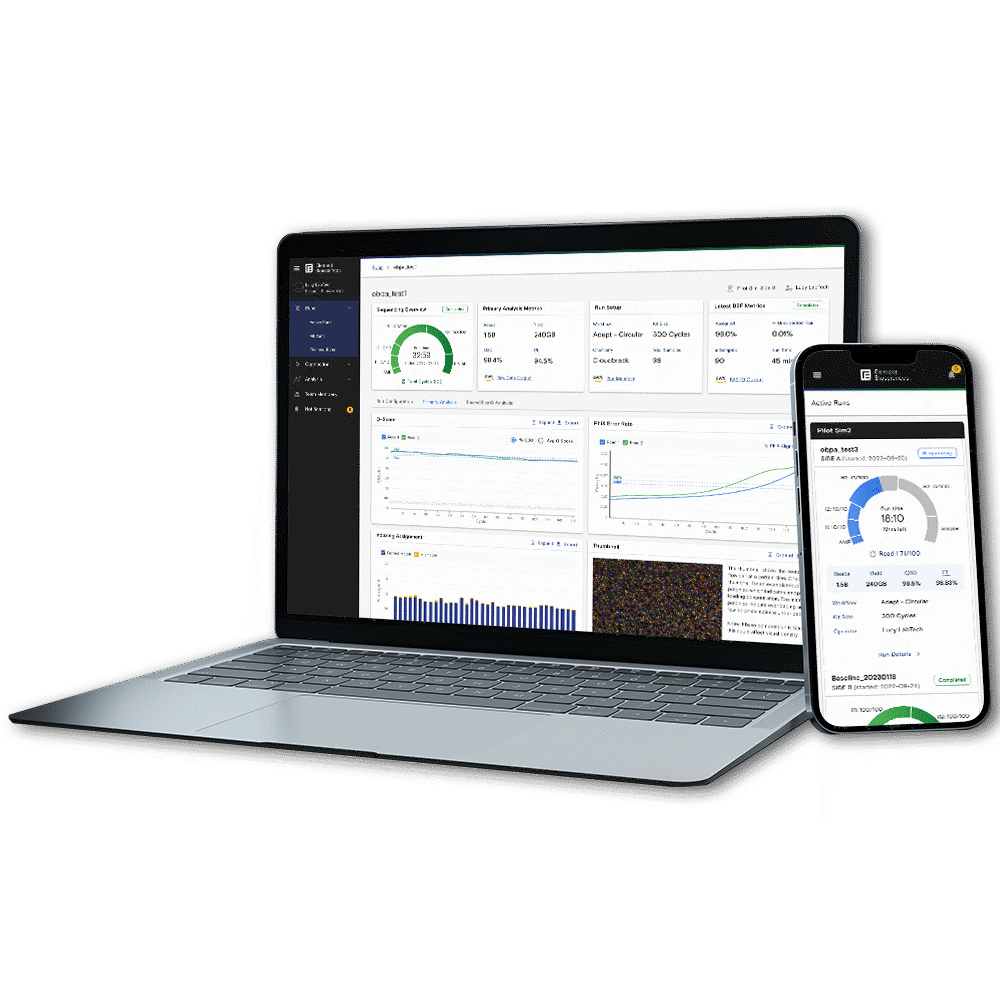 Remote Run Monitoring
During sequencing, a rich set of critical run metrics, including Q30 and indexing assignment, are explorable on mobile and desktop. Various run pages display summarized and detailed views of active and historical runs that you can access on a computer or mobile device.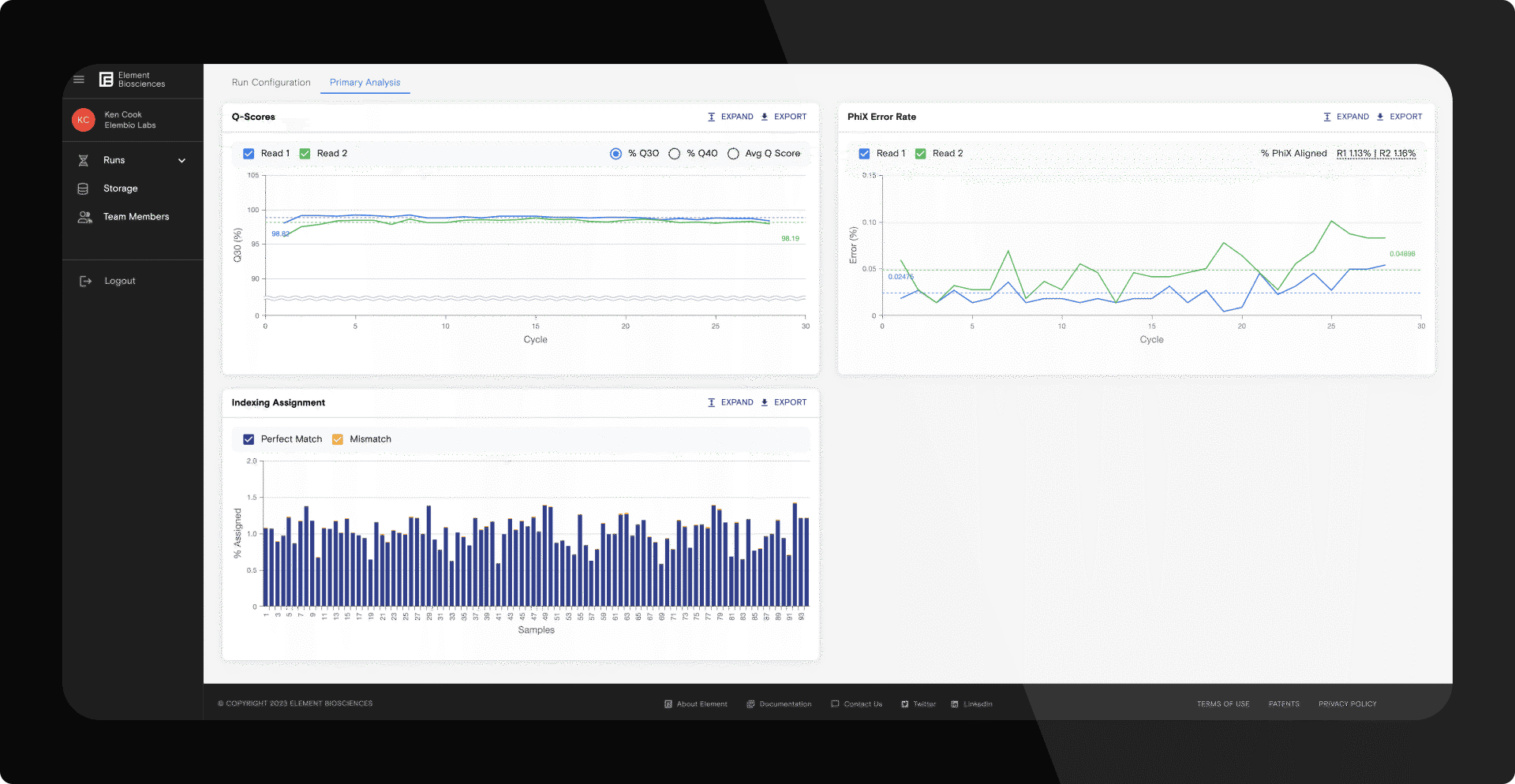 Cloud Connected
Designed for bioinformaticians and scientists alike, Elembio Cloud simplifies complex bioinformatics through a clear, intuitive interface. Interlocked data processing components keep genomic data exclusively in your hands and out of Element accounts. Integration with AVITI OS grants remote oversight to all your storage connections with the flexibility to manage connections from the instrument or platform. Upcoming integrations offer tremendous potential for analysis, starting with Amazon Omics and automated FASTQ file generation.