LoopSeq for AVITI™ Now Available
Element unlocks short- and long-read sequencing capability on the Element AVITI™ System with 16S LoopSeq for AVITI and Amplicon LoopSeq for AVITI. This offering brings LoopSeq—a unique, long-read sequencing chemistry that packages novel barcoding technology in a familiar library prep format—into an accessible and high-quality sequencing environment.

To leverage the technology on traditional short-read platforms, explore 16S LoopSeq and Amplicon LoopSeq. This portfolio offers the same exceptional chemistry that underpins the AVITI-friendly kits, but calibrated for other platforms.

Scroll to learn more about the Element LoopSeq offering.
---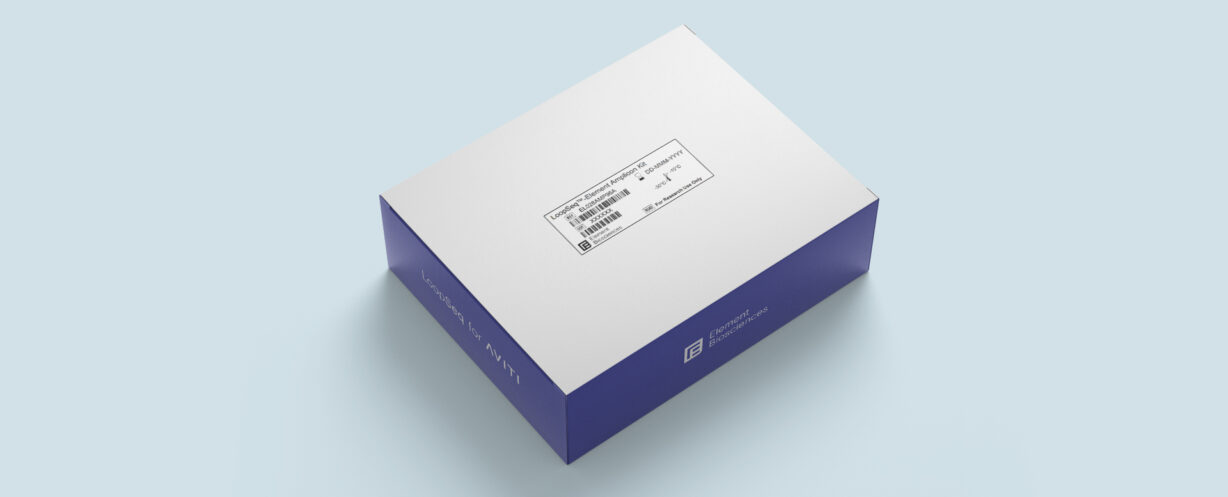 LoopSeq Long-Read Workflow
A unique, proprietary barcoding technology powers the LoopSeq approach. Unique barcode sequences tag each sample for molecule-level identification, a strategy that allows preparation and sequencing of short reads that are then reassembled into long reads.
Barcoding
Every sample is exposed to millions of unique barcodes, but only one barcode attaches to each strand of DNA.

Amplification
Every molecule and the unique barcode that identifies it is amplified with PCR.

Distribution
The barcode in each copy of the amplified DNA is randomly distributed to different locations.


Sequencing
The short-read sequencing system interrogates the segment next to each barcode.

Assembly
Short reads that share the same barcode are algorithmically combined into a full-length molecule with linked-read de novo assembly.

LoopSeq 16S and Amplicon Workflows
A LoopSeq amplicon workflow prepares libraries for long-read sequencing on a traditional short-read platform or the Element AVITI™ System, making Element the only company to offer both short- and long-read sequencing. Offering general-purpose amplicon library prep across disciplines, the workflow adds unique molecular identifiers (UMIs) pre-PCR to eliminate bias, then multiplexes for streamlined library prep. Read more about compatible applications.
Complementing the broad spectrum of applications that amplicon workflows support, a LoopSeq 16S workflow targets a bacterial population of microbiome samples for comprehensive profiling based on all nine variable regions. The workflow features a similar UMI-based, multiplexing protocol as amplicon.
Specification

Amplicon LoopSeq for AVITI &
Amplicon LoopSeq

16S LoopSeq for AVITI &
16S LoopSeq
Storage temperature
-25°C to -15°C
-25°C to -15°C
Input requirement
1 ng genomic DNA (gDNA) in 30 µl
0.1–1 ng purified gDNA in 2 µl
2 µl 0.1–1 ng purified gDNA
Species
Any*
Bacteria
Specialized sample types
Genomes, metagenomes, PCR products, synthetic DNA libraries, viruses
Microbial
Size range
PCR fragments ≤ 4 Kb
Not applicable
Assay time

~8.5 hours, including ~2.5 hours of hands-on time

~8.5 hours, including ~2.5 hours of hands-on time
Read length
2 x 151 paired-end (PE)
2 x 151 PE
Sequencing
Element AVITI System and other short-read platforms





Element AVITI System and other short-read platforms