Here
Webinar Series: AVITI™ Always Fits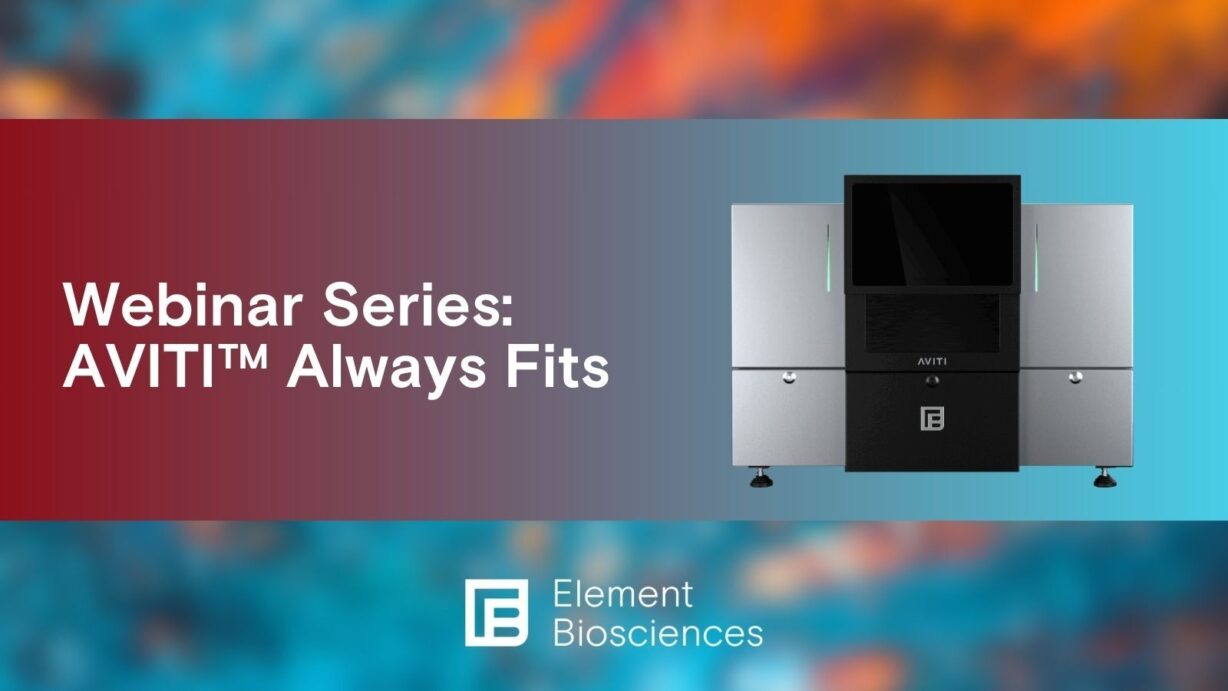 The Element AVITI System revolutionizes sequencing accessibility, delivering affordable, top-tier sequencing capabilities to more labs, including those with lower throughput needs, applications requiring longer read lengths, or limited budget. Advancing Cloudbreak™ chemistry by introducing even greater versatility, AVITI FIT empowers a diversity of labs to take control of their samples, timelines, and budgets while leveraging exceptional performance to improve outcomes and maximize applications.

---
Three webinars, crafted with your needs in mind, dive deep into AVITI technology and illustrate how the benefits extend to any lab. We look forward to seeing you live or catching up on-demand.

Webinar 3 – Investigate performance in difficult regions and review the overall accuracy advantages compared to legacy technology through customer data from Google AI.
December 5th, 2023
---
Watch On Demand
Webinar 1 – Gain insight on AVITI System performance, affordability, and flexibility from a live panel of genomics leaders with a focus on key advancements introduced with AVITI FIT.
Webinar 2 – Explore the opportunity of a cloud-based pipeline from Seqera Labs that is designed for secure collaboration and ease-of-use—no bioinformatics expertise required.