Element Biosciences made a strong showing at ASHG 2023 in Washington, D.C. progressing through a series of announcements and presentations, including a workshop detailing variant calling with the Element AVITI™ System and rare disease. A lively cocktail party capped off events with hundreds of clinking glasses and a bevy of some of the brightest minds in genomics.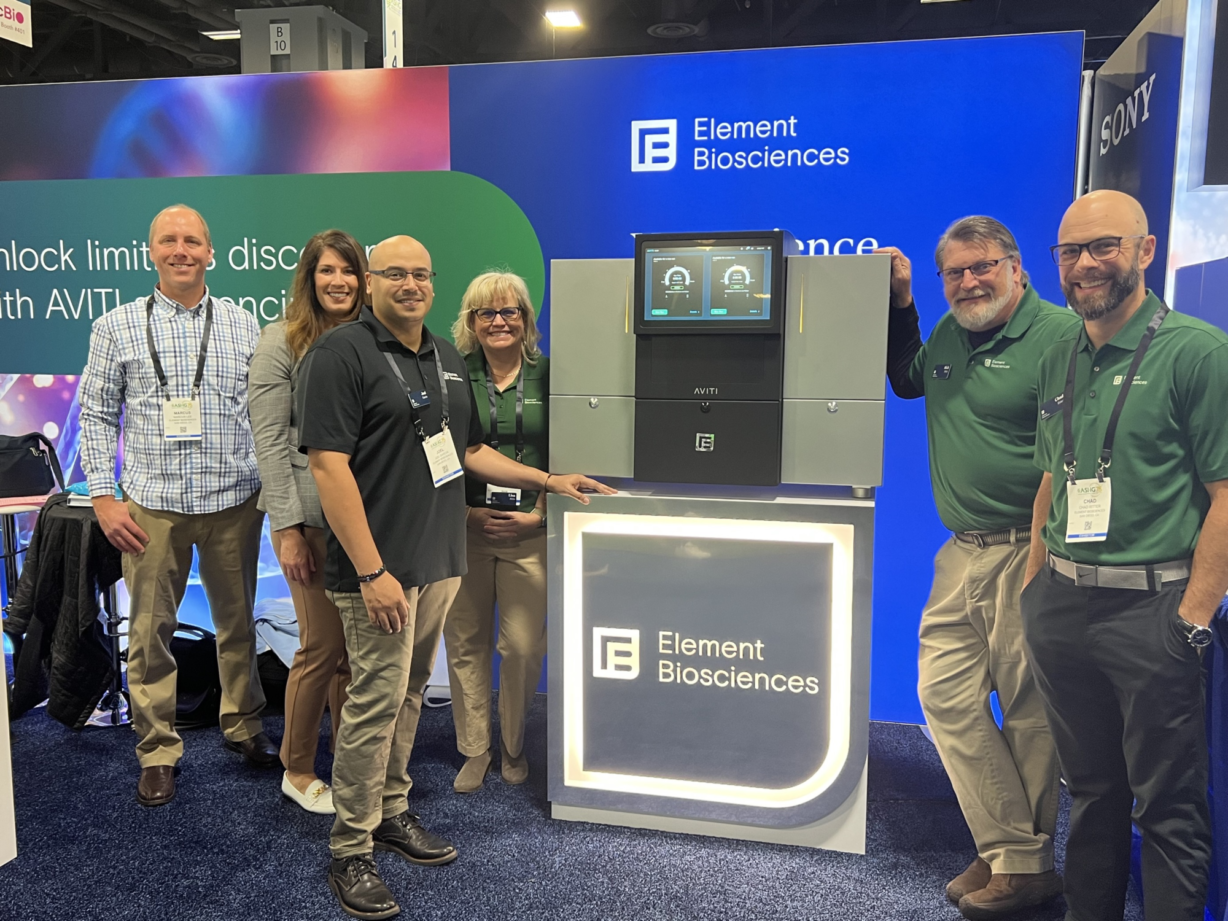 Strong ecosystem through partnerships
Element chose ASHG to debut the AVITI Accelerator Grant Program, starting with an inaugural 2023 AVITI for All Grant in partnership with AUGenomics, a trusted AVITI service provider. We also announced a partnership with QIAGEN to advance genomic applications through end-to-end sequencing workflows that integrate QIAGEN panels and bioinformatics with AVITI.
More generally, partnerships emerged as an important theme. QIAGEN not only announced our partnership—they delivered an in-booth presentation. Element was also thrilled to welcome additional partners, Revvity and Agilent, to our booth as presenters. Through these ecosystem partnerships, Element looks forward to putting next-generation sequencing (NGS) within reach of any lab.
Joint learnings on rare disease
In collaboration with TGen, part of City of Hope, Element presented the results of an AVITI-based research study on rare disease that identified the likely genetic causes of neurological disorders in children. Employing a novel design that sequenced the parents at half the child's coverage allowed the entire trio to be sequenced on one flow cell while retaining the ability to identify de novo variants.
FYR Diagnostics performed the whole-genome sequencing, which took fewer than 48 hours to complete and cost $1680 per trio. Since the study, the introduction of Cloudbreak™ chemistry has further reduced run time to 38 hours.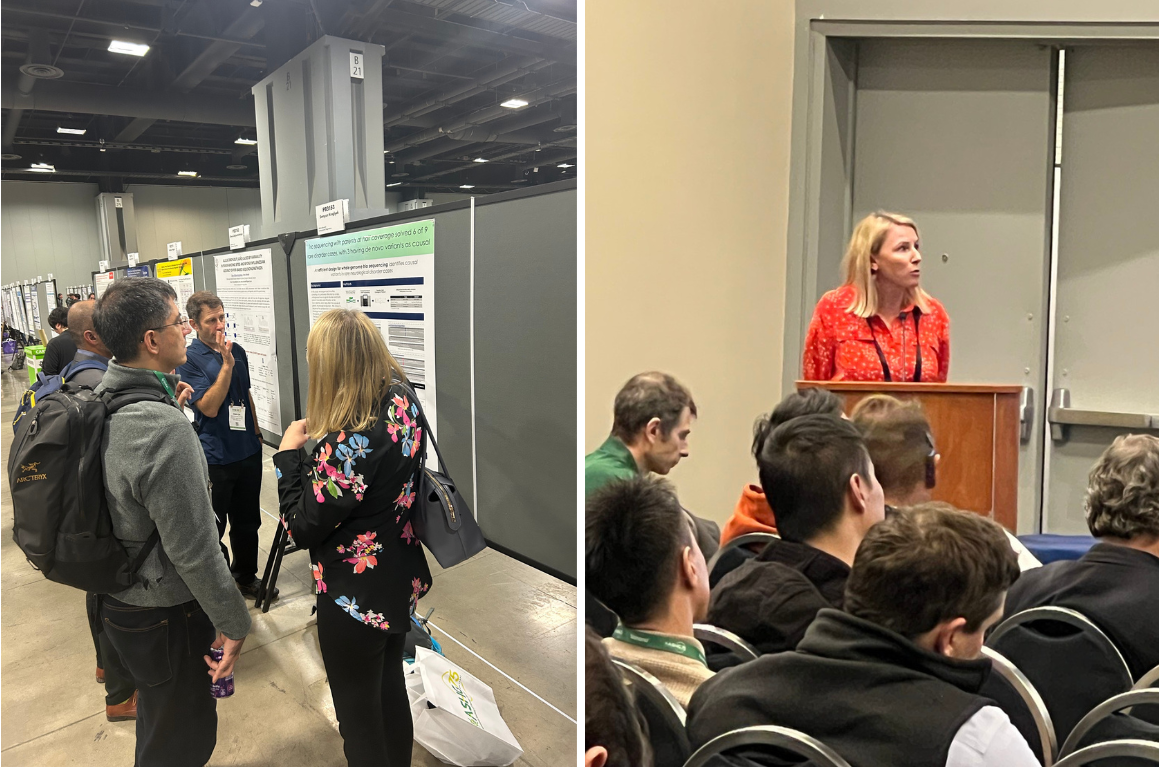 Gene expression and cytogenomics with Element data
Patrick Kennedy from the La Jolla Institute for Immunology spotlighted Element in a platform talk, describing how he leveraged AVITI to develop a new method based on single-cell sequencing to empirically determine how genetic mutations impact T-cell signaling by changing protein phosphorylation events. The method applies CRISPR screens to perform a modification, followed by an assessment of the impact on gene expression within pathways of interest.
A poster by Phase Genomics and Fred Hutch Cancer Center also featured AVITI data. Centering on next-generation cytogenomics, the poster addressed the potential of Hi-C DNA sequencing to consolidate data in a single workflow—currently, multiple distinct assays are a limitation. Workflow consolidation is poised to simplify lab operations, reduce costs, and use limited samples more efficiently. Additionally, pairing OncoTerra with AVITI can speed turnaround time by allowing labs to batch fewer samples without exceeding cost targets.
Until next year …
Thank you to everyone who dropped by our booth, checked out our posters, joined us for lunch or cocktails, or attended one of our presentations. If you missed the event, we invite you to catch up on-demand. We look forward to seeing you at ASHG 2024.