Here
Meet Element Biosciences at PAG 30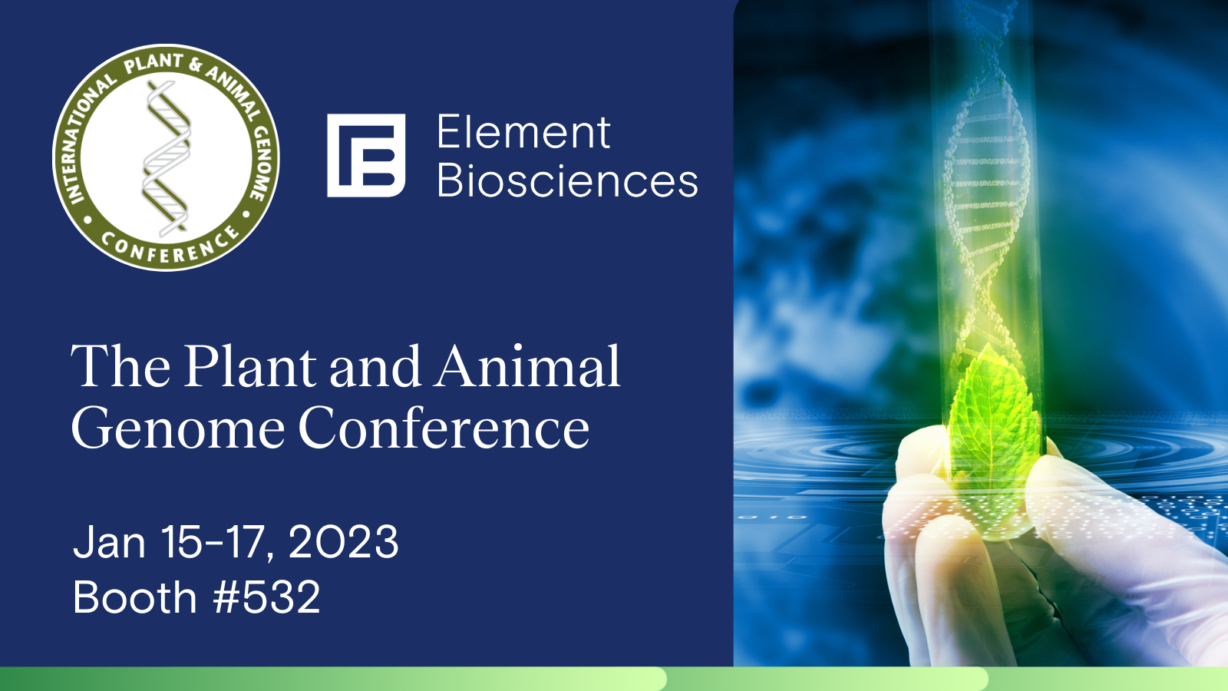 Join Us
Visit Booth #532 at PAG for live AVITI demos and a daily raffle!
Element Biosciences is bringing the power of choice to plant and animal genome researchers with our innovative AVITI benchtop sequencing platform. If you are heading to PAG 30, visit us at Booth #532 to learn how the AVITI system can get you the highly accurate genomics data you need for less money and no queueing
Industry leading accuracy
1/3 the run cost of the NextSeqTM 2000
End-to-end applications
Instrument demos and daily giveaways
---
Element on the Scientific Program
A Universal Targeted Sequencing System for Any High-Throughput Sequencing Platform
Alison Devault, Arbor Biosciences
PO0067, Monday, January 16, 3-4:30 PM, Grand Exhibit Hall


Low Pass Sequencing in Animals: Element Biosciences AVITI as a Useful Platform
Jacky Carnahan, Neogen Genomics
PO0017, Monday, January 16, 3-4:30 PM, Grand Exhibit Hall

Evaluation of Pooled and Single-Nucleus Sequencing Approaches for the Study of Recombinant Populations and the Generation of Genetic Maps.
Beth Rowan, Ph.D., UC Davis
Tuesday, January 17, 11:10 AM, Palm 8