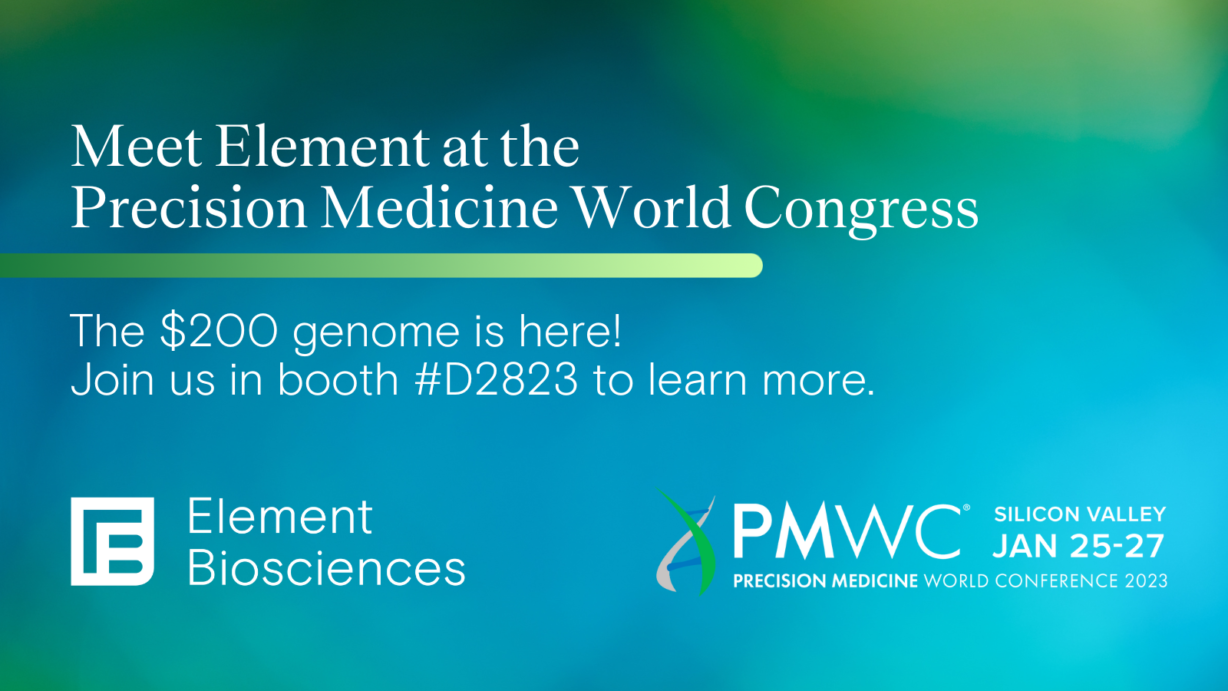 Meet Element Biosciences at the Precision Medicine World Congress (PMWC)
The $200 Genome is here!
Element Biosciences is bringing the power of choice to human biomedical researchers with our innovative AVITI benchtop sequencing platform. If you are heading to PMWC 2023, visit us at BOOTH D2823 to learn how the AVITI system can get you the highly accurate genomics data you need for less money and no queueing.
Industry leading accuracy
Pricing as low as $2/ Gb
End-to-end applications
---
Scientific Program
Hear our SVP of Applications & Scientific Affairs Shawn Levy, PhD share his perspective on the future of genomics medicine and share latest updates from Element Biosciences.
Panel Discussion: "How Will Cheap Genome Sequencing Impact Genomic Medicine?"
Track 4, Jan 25, 1:00 PM
"Democratizing and decentralizing DNA sequencing with the Element AVITI System"
Showcase Track S1, Jan 26, 9:45 AM