Here
Meet Element Biosciences at AAI 2023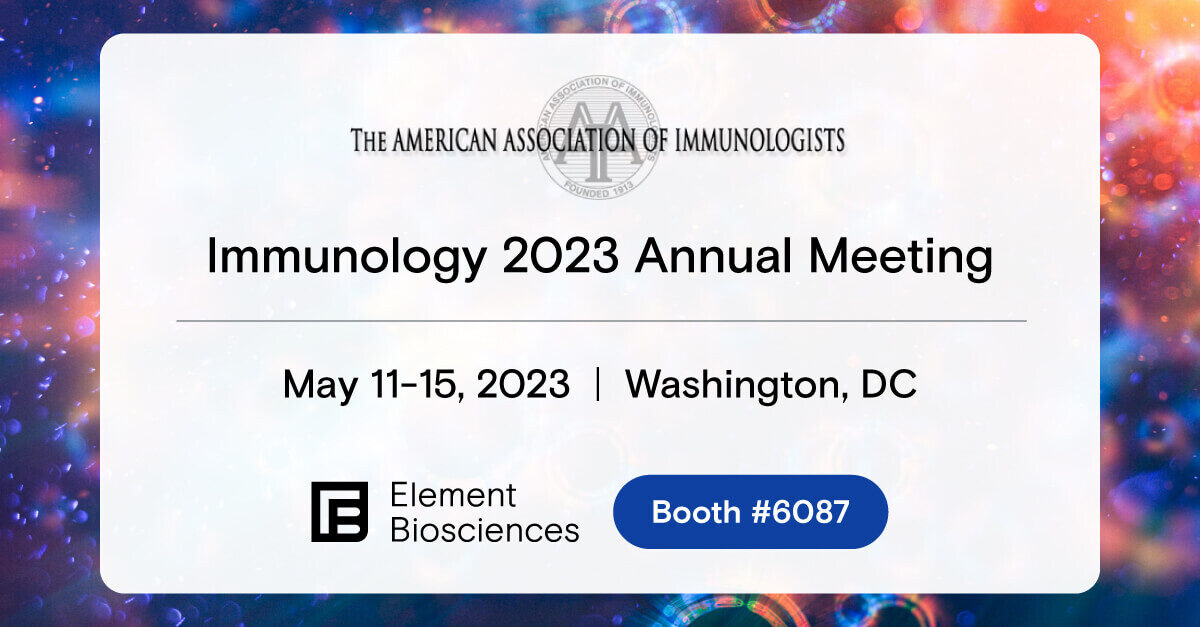 Meet Element Biosciences at AAI 2023
Booth #6087
Stop by Booth #6087 to meet our team and see a virtual demo of the AVITI™ System, our DNA sequencing platform that offers industry-leading data quality at the lowest run costs.
1 AVITI flow cell pairs ideally with the 8-lane output of a 10X Chromium Chip.
2 fully independent flow cells: Start a second run before the first ends.
Only $0.60 - $1 per million reads, without batching or waiting.
Join us at The American Association of Immunologists (AAI) 2023 to learn more!