Here
Meet Element Biosciences at the American Association for Cancer Research Annual Meeting 2023 (AACR)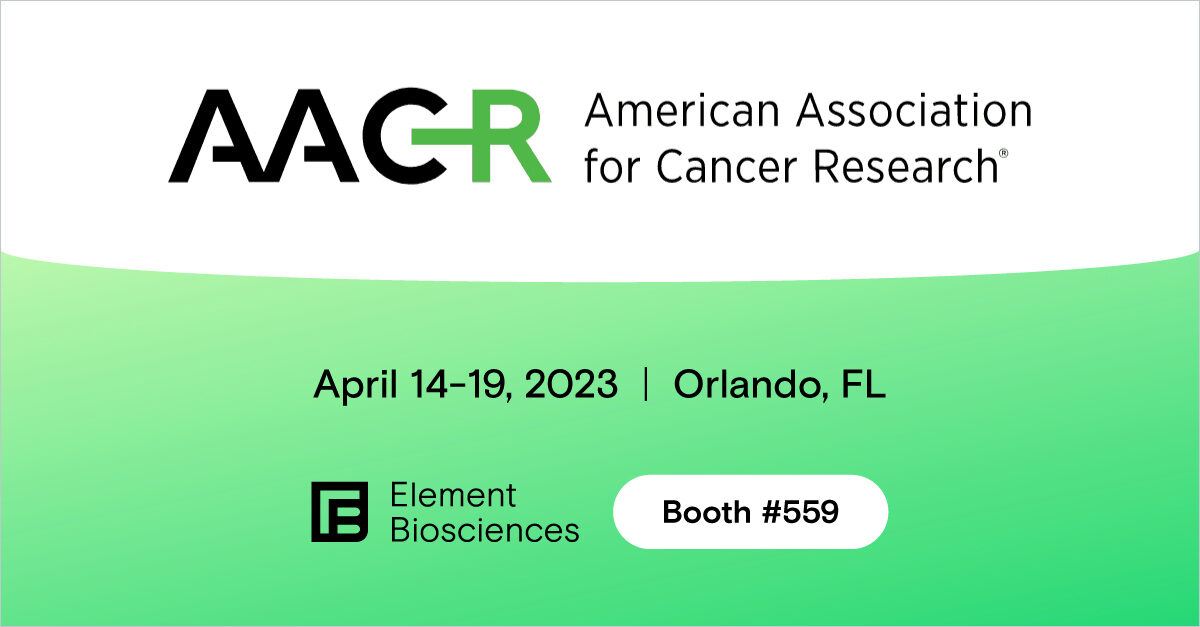 Meet Element Biosciences at the American Association for Cancer Research Annual Meeting (AACR) 2023
Booth #559
We know for biotech researchers, time is money.
Get out of the slow lane and accelerate your discovery and development research by insourcing DNA sequencing with an AVITI™ system.
Tumor-normal exomes and single cell all on one platform
High quality, low cost, complete flexibility
Join us at the American Association for Cancer Research Annual Meeting (AACR) 2023 to learn more.