Here
Meet Element Biosciences at AMP 2023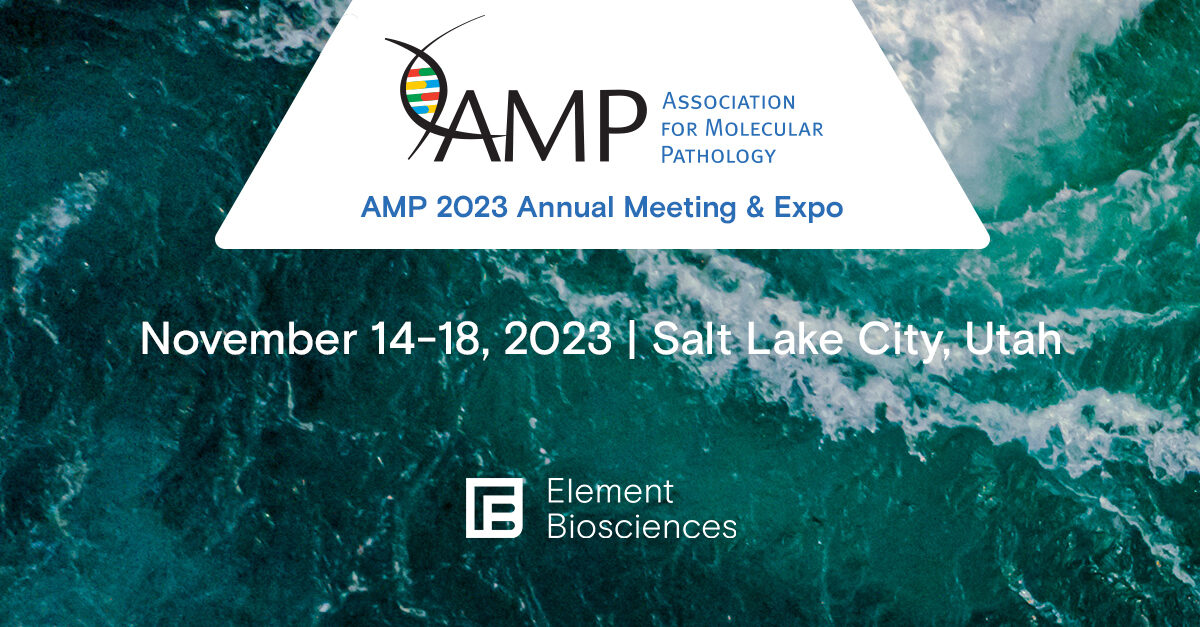 Element looks forward to connecting with you in Salt Lake City, UT for AMP 2023. Drop by booth # 1629 to get all your sequencing questions answered through thoughtful conversation with our scientific representatives.
Workshop
Date: November 15, 2023
Time: 4:00 PM – 4:50 PM MST
Location: 255EF, Second Level
Title: "Molecular cytogenomic testing in AML: what you might be missing", Dr. Cecilia CS Yeung, MD
Professor - Fred Hutch Cancer Center, Translational Science and Therapeutics Division
Associate Professor - University of Washington, Dept. of Laboratory Medicine and Pathology
Medical Director - Fred Hutch Clinical Testing Laboratories, Fred Hutch Cancer Center

Learn about cytogenetics and sequencing through a technology overview.
Review the study design, which pairs the cytogenetic assay OncoTerra with the AVITI™ System, and results in detail.
Take home insights on potential impacts to molecular cytogenomic reporting in heme malignancies.
Apply for our 2023 AVITI™ for All Grant to win free sequencing services.