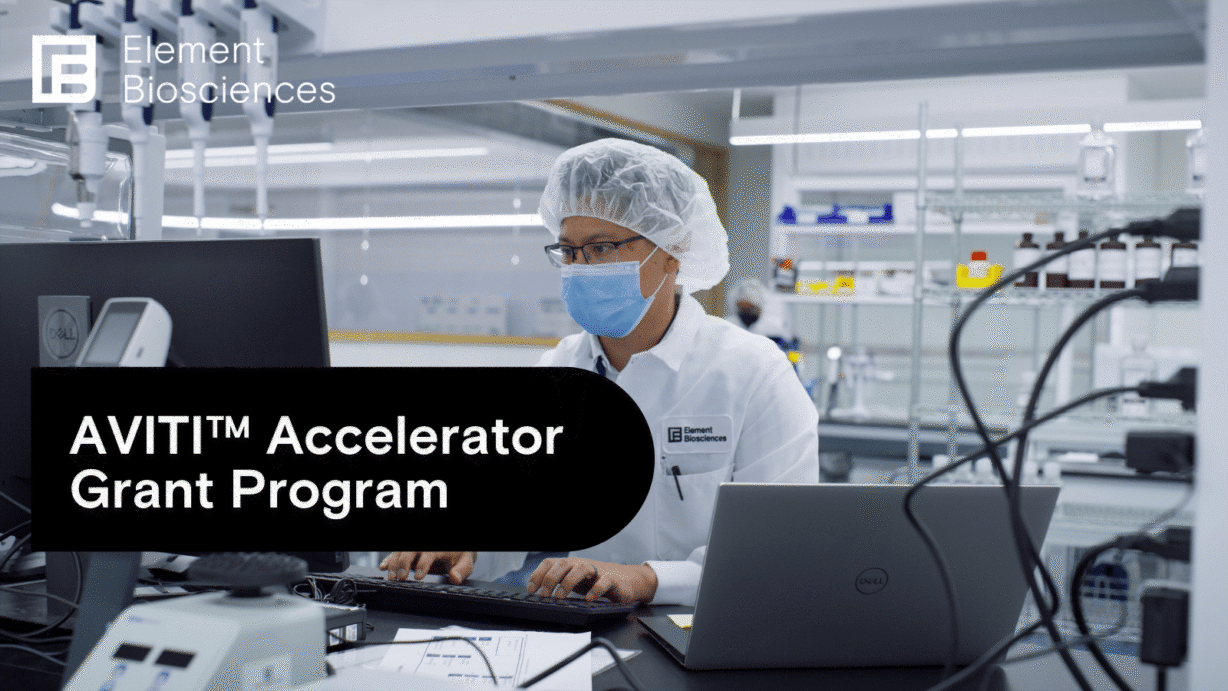 We know your science can't wait
The AVITI for All Grant, the first in our AVITI Accelerator Grant Program, is an opportunity to push your research further with support from Element Biosciences. Have an interesting project that might benefit from our innovative Avidity Sequencing™? Apply below for your chance to win free sequencing.
Watch this space and follow Element on LinkedIn, Facebook, and X for future AVITI Accelerator Grant Program opportunities.
Apply now
Accelerate research in any field, using any application, with the 2023 AVITI for All Grant, sponsored by Element and AUGenomics.
Submit your research proposal of 250 words or fewer. Tell us how a grant of up to 32 library preps and two flow cells of sequencing performed at AUGenomics will accelerate your research. All research areas and applications are welcome to apply for this opportunity.
Application dates: November 1–December 15, 2023