Get a view of the mycobiome at a taxonomic resolution that is simply unachievable with any other technology.
---
What You Get with Loop's Long-Read 18S-ITS1-ITS2 Sequencing Service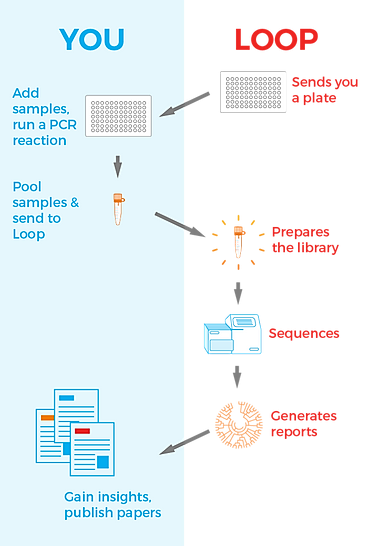 Sequence of the complete 2.5 - 3 kb 18S-ITS1-ITS2 region
>90% of unique 18S-ITS1-ITS2 molecules assigned at the species or genus level
Contigs queried against EnsemblFungi, UniteCommunity, and Silva databases
Accurate organism abundance measurement
40x lower error rates than Illumina or PacBio platforms
Easy-to-understand reports and raw data
Highly affordable pricing​
---

Gain a deeper understanding of the composition of your sample when you sequence the complete 18S-ITS1-ITS2 region.
---
Improve the Accuracy of Taxonomic Assignment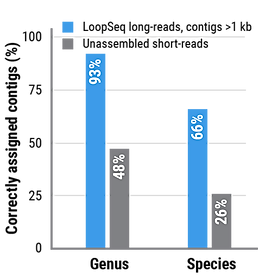 The majority of LoopSeq's long-reads correctly identify organisms in a defined mock community, providing increased accuracy versus the unassembled short reads alone.
---
Stay Focused on Biology and Leave the Sequencing and Bioinformatics to Us!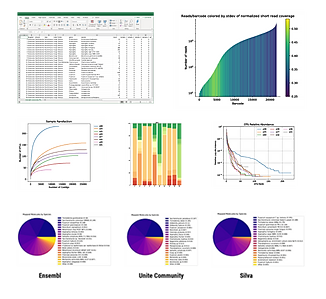 Reports include csv files, pie charts, plots, and other data visualizations:
Single molecule quantification
Reference-based taxonomic classifications
Operational taxonomic unit (OTU) tables
Rarefaction analysis
RAD analysis
Alpha diversity analysis (Shannon and Simpson)
Raw data as FASTA and FASTQ files